Amnesia
Sativa Dominant Hybrid - Intense Psychotropic Effects With Euphoria And Creativity.
preroll

gram

2 gram

eighth

quarter

half

ounce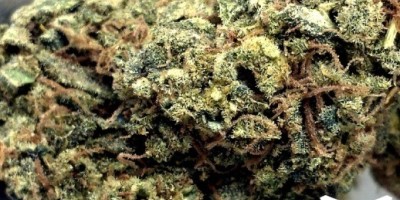 Flower:

Flower

Rating:

Cultivator:

Farmer J's

Strain:

Strain

Rating:

Variety:

Sativa Dominant Hybrid

Positive

Effects:

Creative, Energizing, Euphoria, Happy, Uplifting

Relieved

Symptoms

:

Anxiety, Arthritis, Bipolar Disorder, Chronic Pain, Depression, Eye Pressure, Headaches, Mood Swings, Muscle Spasms, PTSD, Stress, Tremors
Description:

Amnesia is a popular marijuana strain of the Sativa Dominant variety and has an extremely high THC level up to 24 percent. It has a flowering period of ten to 11 weeks and gives a heavy yield after that. Its genetic forerunners include Cinderella 99, Jack Herer and Skunk. Amnesia has lovely earthy flavours and aroma that are similar to that of citrus fruits, particularly lemons and oranges. It has an energetic, uplifting buzz that instantly brightens up your mood and day. Its genetics originate ...more
Dispensary Description:

Intense psychotropic effects with euphoria and creativity.